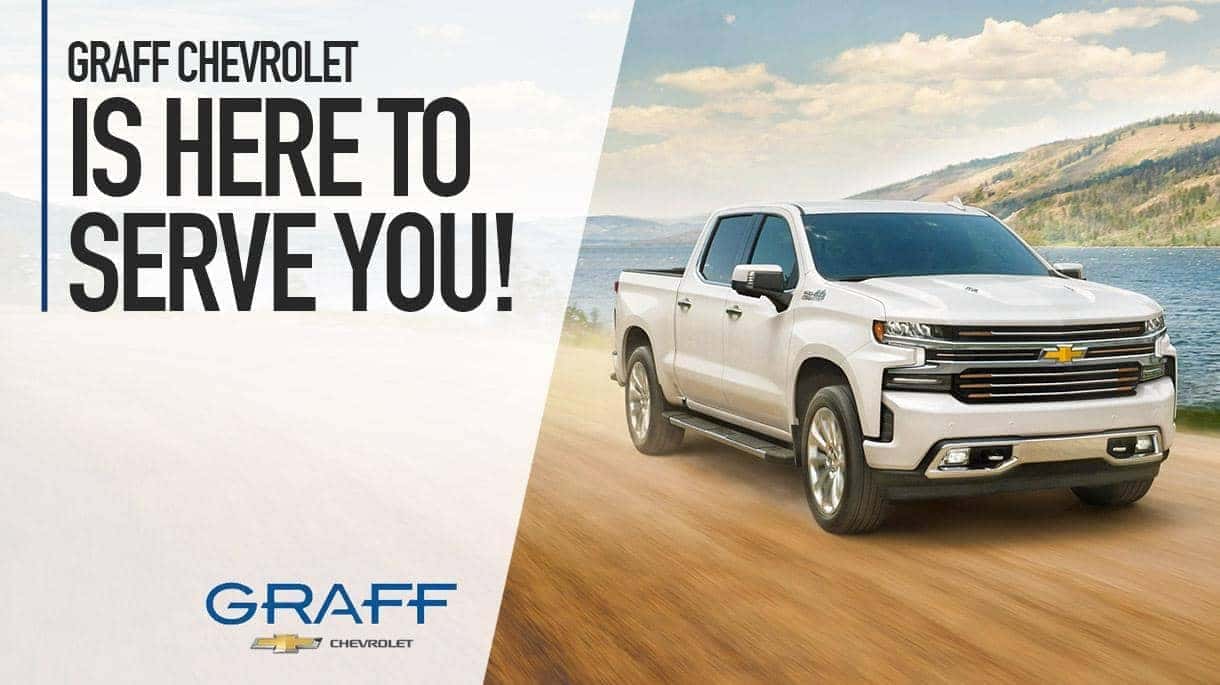 Why Buy From Graff Chevrolet?
When shopping for your next vehicle, you have many dealerships in the Dallas, TX, area. Deciding on a reputable dealership is an important part of the car-buying process. Here are the reasons why you should buy your next car from Graff Chevrole
FRIENDLY AND KNOWLEDGEABLE SALES STAFF
Graff Chevrolet's sales staff is committed to finding the car that best meets your needs and fits your budget. We know the difference that the right vehicle can make in your daily life, and we pride ourselves and helping you find the vehicle that makes your everyday driving easier and more enjoyable.
CUSTOMER-FIRST FINANCE DEPARTMENT
Our finance department puts our customers first, helping you find the finance plan that best fits your budget and gets you the best deal.
REPUTATION FOR POSITIVE CUSTOMER EXPERIENCES
Graff Chevrolet is known for its high customer satisfaction across all of its departments. Whether it chatting with our knowledgeable sales staff or having your Chevy vehicle serviced in our service center, you will have a great experience at Graff Chevrolet.
TOP-NOTCH SERVICE DEPARTMENT
Our service department features highly trained and certified technicians along with state-of-the-art repair and diagnostic equipment. From the simple oil change and tune-up to the advanced repair, our service department has you covered.
DEDICATION TO THE CHEVY BRAND AND ITS RELIABILITY
At Graff Chevrolet, we take pride in the Chevrolet brand and its reliability. As a result, we're dedicated to meeting all your Chevy vehicle needs, helping you find the perfect Chevy vehicle and maintain it over time
Where you choose to buy your car affects you long after you drive your new vehicle off the lot, so you will want to choose a dealership with a great community reputation and
service center
. Graff Chevrolet has that reputation and is committed to making ownership a rewarding experience.
Get Directions To Our Dealership