Graff Chevrolet Collision Center
Call us at:
Graff Chevrolet Collision Center works on all makes and models. We will also arrange towing! Come to Graff Chevrolet's Collision Center and Body Shop in Grand Prairie to experience our commitment to excellence!
We have 60 years of auto body repair experience with state-of-the-art collision repair technology.
We back our work with a written warranty.
Our team is committed to taking care of all your automotive repair needs with quality workmanship, superior service, and a dedication to detail in everything we do.
We've worked hard to earn the I-CAR Gold Standard award. This award recognizes the very best auto repair companies in the industry.
Our Collision Center Manager is an I-CAR technical instructor, so your vehicle is always repaired correctly.
We mix our paint to ensure the color match.
Loan Car Program available for your convenience. (must be schedule ahead of time based on availability).
We will work with your insurance company and keep you informed of any significant changes in the repair of your vehicle.
Any maintenance needs can be performed while your vehicle is in the collision center.
Chevrolet GM Collision Center and Auto Body Repair Center, Graff Chevrolet in Grand Prairie, TX, serving Arlington and Irving, Texas. Our Grand Prairie Collision Center and Auto Body repair shop can perform collision repair to restore your vehicle's appearance, safety, comfort, and performance. Schedule an Appointment today to learn about collision and auto body repair from our team of collision center experts. Find out the reasons we use genuine GM parts to repair your GM car, related collision repair information and other auto body shop services we offer such as hail damage removal and paint less dent repair. We are a leading collision center and auto body repair shop located in Grand Prairie, serving Arlington and Irving, Texas. Graff Chevrolet Collision Center provides factory authorized auto body repair and Genuine GM Parts to repair your car correctly and at a fair price. Graff Chevrolet works with all major insurance companies and provides free auto body shop and collision center repair estimates at our Collision Center located in Grand Prairie, near Arlington, and Irving, Texas.
AUTO BODY REPAIR SHOP
Our Certified Service technicians are trained by GM to know every inch of your GM vehicle. We understand your vehicle and all its technical systems. We're proud to offer genuine GM parts. We know you want to feel as good about your vehicle today as you did the day you bought it. And our Certified Service technicians have the skills and finesse you need to restore your vehicle so it will look and feel like new.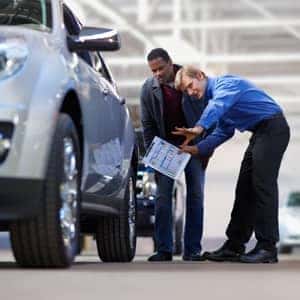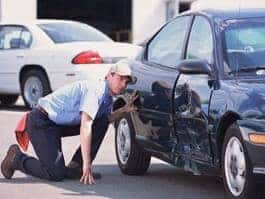 WE'LL CREATE A WRITTEN ESTIMATE
We'll create a written estimate of what's recommended to complete the repair, and we will offer Genuine GM Parts. In addition, if there is other service work that is required to restore your vehicle to pre-accident condition, we have Certified Service technicians on hand. We will review this estimate with you and address any questions you may have.
CHEVROLET CUSTOM PAINT WORK PAINT STRIPES & CUSTOM GRAPHICS
Let our professional body shop staff customize your ride today. We can add paint stripes, skunk stripes, bumble bee stripe, body graphics, custom flares and more. Call today to schedule a time to get a free estimate. Make your car a one of a kind. Graff Chevrolet Body Shop & Collision Center can do it all.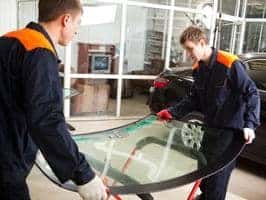 HAIL DAMAGE REMOVAL & PAINT LESS DENT REPAIR IN GRAND PRAIRIE, NEAR ARLINGTON & IRVING, TX
Has your vehicle suffered hail damage in one of the recent storms? Have a few dings and dents from parking lots near home? The professional staff at Graff Chevrolet Body Shop & Collision Center can perform paint less dent repair to make your car look like new again. We perform most repairs in a couple of hours and can get you back on the road fast. Call today to schedule an appointment with our Auto Body Repair & Collision Center near Arlington and Irving Texas, Graff Chevrolet in Grand Prairie, TX.
Get Directions To Our Dealership