Vehicle Trade-In Tips | Grand Prairie, TX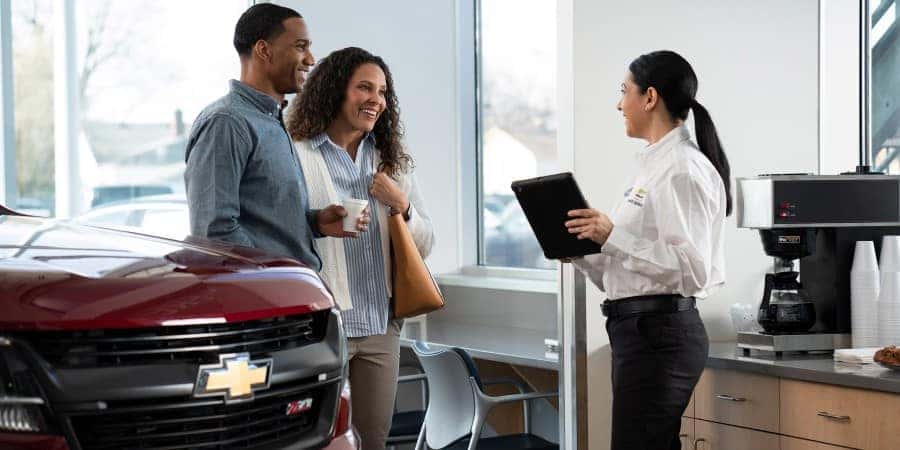 Whether you've never traded in a vehicle before or you're an old pro looking to make sure you're getting the best return on your investment, you could always use some tips from the source on how to get the most for your trade-in. Here are a few tips to help you maximize your vehicle's value.
Resolve Any Issues
It might be your first instinct to trade in your vehicle at the first sign of trouble, but you're probably doing yourself a disservice. If you have any mechanical issues with your vehicle, consider getting those issues resolved before trading your vehicle in. If our appraisers see that your vehicle has a Check Engine light on the dash — even if it's something simple and inexpensive to fix — we're less likely to offer you top dollar for your vehicle because we know there's some work in store for us.
Doll It Up
Unfortunately, if you don't take care of your car's appearance, that means our detailers are going to have to work extra hard to restore your vehicle to like-new condition. As such, we're going to give you less for your trade. Take a trip to the car wash, get your car's interior detailed, and clean out the trash. This will boost your chance of getting more for your trade.
Be Realistic
Though your vehicle means the world to you, understand that we are the experts who spend all day appraising and pricing vehicles. Unless you're driving a highly-sought after vehicle, you'll get less for your trade-in than you paid because of depreciation. If you want an understanding of just how much you might be able to get for your trade, use one of the many trade-in value estimator tools available online.
---
Ready to trade in your vehicle? Call Graff Chevrolet to schedule an appraisal appointment. We'll help you say goodbye to your old ride so you can say hello to a newer one as quickly and painlessly as possible.