The History of Grand Prairie, TX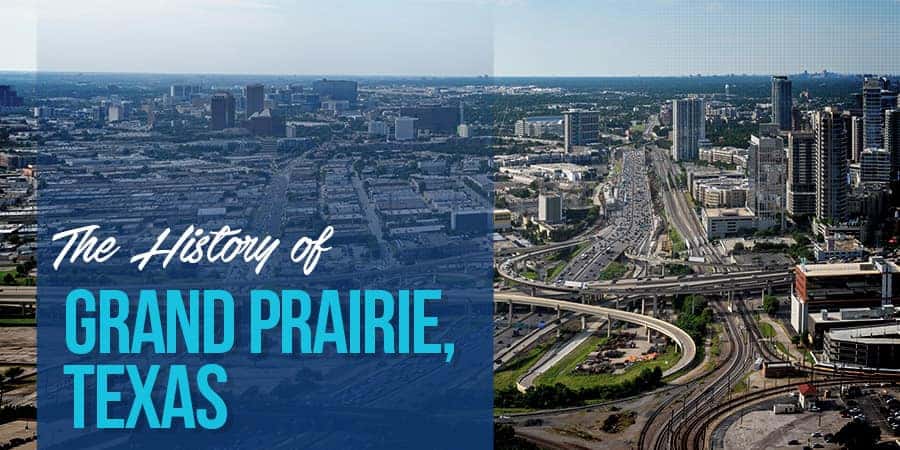 At Graff Chevrolet, we pride ourselves on supporting our local community. We love working, living, and playing here in Grand Prairie, Texas. We appreciate the rich history and culture in our area. Here is a brief look at the history of Grand Prairie and how the city has grown into what it is today.
History
One of its first residents of the Grand Prairie area was Alexander McRae Dechman. The area was named Dechman until 1877. That year, the first U.S. Post Office opened with the name of "Deckman" because the writing on the form was hard to read. Later that year, the T&P Railroad opened a station with the name of "Grand Prairie," based on maps from the 1850s. Eventually, the post office changed its name to Grand Prairie as well, to avoid confusion. The town of Grand Prairie was officially incorporated as a city in 1909.
Aviation
During the World Wars, Grand Prairie played a major role in the aviation industry. The present-day Vought plant was originally part of Grand Prairie. During World War II, it produced the P-51C and K Mustang planes along with the Consolidated B-24 Liberator. From the 1950s through 1989, the Missile and Space Division produced missiles including the MLRS. Lockheed Martin eventually bought this division and operates still in Grand Prairie.
Historic Downtown
You can take a walk into the past with a visit to the historic downtown area of Grand Prairie. Much of this area was built in 1950. A walking tour will take you past the Grand Prairie State Bank (which is now Smile's Dental), the Uptown Theater, and the site of Millar's Drug Store (which is now the Main Street Restaurant).
Modern Amenities
While Grand Prairie is rich in history, it is still a modern city. Whether you live here or are just visiting, there are plenty of great places to visit like the Traders Village, Asia Time Square, and many delicious restaurants in the area. You can also have some fun at Action Park, a baseball game, or spending a day at Joe Pool Lake.
---
Stop by Graff Chevrolet in Grand Prairie, Texas, to test drive a new vehicle!