The All-Electric 2023 Silverado 1500 | Grand Prairie, TX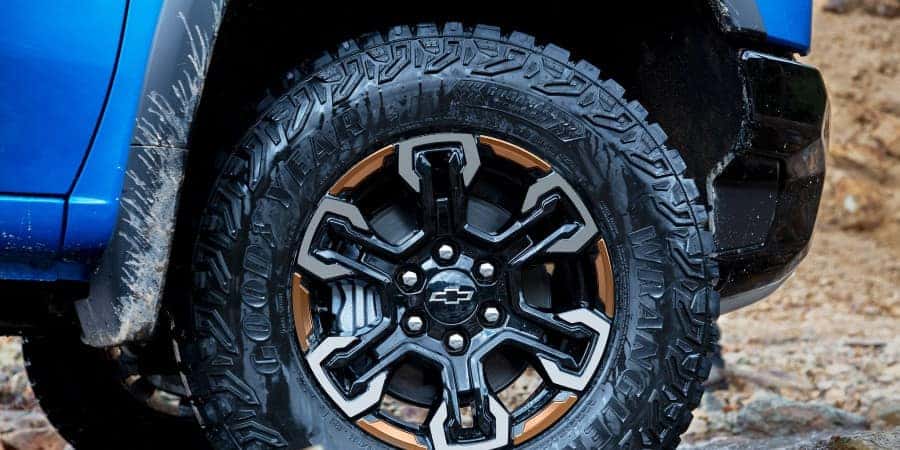 Chevrolet has always been ahead of the curve with its innovative pickup lineup. But its latest offering, the all-new, all-electric 2023 Chevrolet Silverado EV, is one of its most progressive models yet. Here are just some of the exciting features that you can expect on this eco-conscious, high-tech pickup.
Futuristic Platform
The brand-new 2023 Chevrolet Silverado 1500 EV will ride on General Motors' ingenious Ultium platform. This platform, which is utilized on several current and future GM cars and SUVs, is the backbone that allows the all-new Silverado EV to produce zero emissions and mind-blowing torque. Though no firm details exist yet, the Ultium battery used in the Silverado EV can store up to 200-kWh. As a result, the Silverado EV could be able to travel up to 400 miles on a single charge.
Four-Wheel Steer
Though trucks are very flexible, they're not normally known for their agility. The all-new Silverado EV plans to change this with its unique Four-Wheel Steer feature. The Silverado EV's chassis will permit each of the truck's four wheels to turn rather than just the front or back pair. As a result, the Silverado EV will have a tight turning radius, improved handling, and excellent traction for trailering. This new feature will pair nicely with the EV truck's 24-inch wheels.
Glass Roof
The 2023 Chevrolet Silverado 1500 will feature a futuristic glass roof. Not only will this provide an unparalleled experience for your passengers to immerse themselves with the environment on long road trips, it also gives them extra headroom for additional comfort. Drivers will love that the Silverado EV's all-glass roof will offer even more visibility than ever before. This is the first time in General Motors history that a fixed-glass roof has been used on a pickup truck.
---
Keep in touch with Graff Chevrolet for more information about the all-electric 2023 Chevy Silverado EV as it becomes available.