New EV Charging Features for Chevrolet Bolt EV Owners | Grand Prairie, TX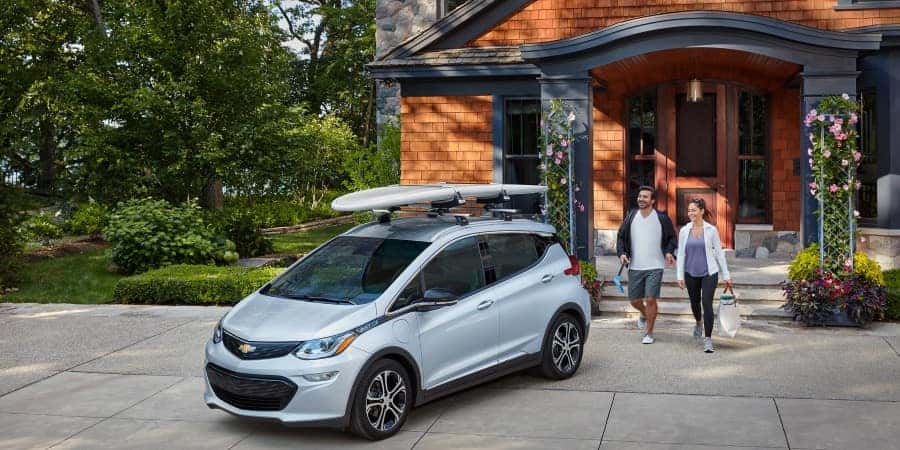 The myChevrolet mobile app includes Energy Assist, a standard feature available for Chevrolet Bolt EV owners at no additional cost for five years. Energy Assist allows Bolt EV owners to locate available charging stations and plan and manage their route more effectively. The feature draws data from the vehicle to help choose the best route and maximize the EV's range and performance. You can get alerts about battery levels and keep track of the estimated range of the Chevrolet Bolt EV. General Motors made enhancements to Energy Assist to improve the holistic charging experience with these new services.
Dynamic Data Integration
Energy Assist displays data from charging networks EVgo, ChargePoint, and EV Connect to give you a seamless charging experience. You will have access to real-time data on charge station status through these networks to see when charging stations are available.
Start-to-Charge
You can use the myChevrolet app to pay for charging at eligible EVgo charging stations. This feature streamlines the payment process and allows you to quickly activate and pay for charging sessions without toggling between apps.
Charging Station Locations
Energy Assist helps you locate more than 40,000 charging stations that are compatible with Bolt EV vehicles in Grand Prairie, Texas, and all across North America. The upgraded feature provides you with access to 30 percent more DC Fast Chargers compared to 2019.
Review and Rate
You can review and rate charging stations from the myChevrolet app. With Energy Assist, you can share your insights about charging stations with a star rating and comments about the station.
---
With these enhancements to Energy Assist, General Motors continues to strive for an all-electric future that is convenient and seamless for EV owners. The myChevrolet app and Energy Assist make charging at home, at work, and on the road easier than ever before. Contact Graff Chevrolet in Grand Prairie, Texas, to learn more or to test drive a Chevrolet Bolt EV.